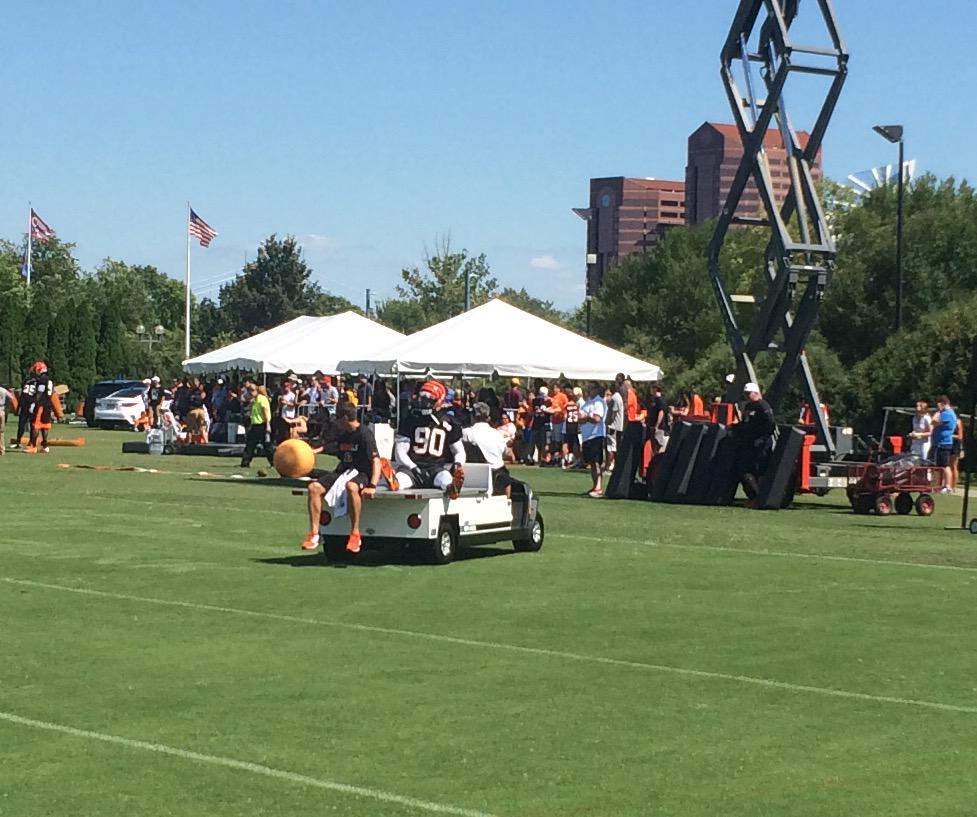 Via- NFL.com
Michael Johnson, one of the Bengals' top pass rushing threats, was carted off the field on Sunday with an apparent knee injury. NFL Media's Albert Breer later confirmed that Johnson had suffered an MCL strain.
Marvin Lewis told reporters after Sunday's practice that preliminary reports suggest Johnson "should be OK," according to NFL Media's Stacey Dales.
Dales reported that Johnson got up on his own will and was walking very gingerly before a cart came to take him off the field. The team did extensive testing on site as well.
As a Bengals fan I'm pretty accustomed to heartbreak and constant disappointment, but yesterday's practice might have set a record for just how fast this team can tear my heart out. 20 minuets in to a nationally televised practice and our top free agent acquisition and this club's best pass rusher is being wheeled off the field like a piece of meat. Fortunately it looks like Big Mike is going to be OK, but that kind of bad luck right off the bat is more than my little heart should have to handle on a sunny Sunday afternoon. Why can't things ever just go according to plan? Why can't we just be normal like all the other NFL teams? Oh well. I guess it's like that old saying goes, smooth seas don't make skilled sailors and Super Bowl winning football teams don't make it out of camp without a couple of injuries- or something like that.