It's finally go time, fellas. The annual Bearcat Crawl will be making it's way through the streets of Clifton in just a few short hours and you don't want to be that square who decided to stay in and catch up on "Ballers," so assemble a crew and head on down to the Bearcat statue on the University of Cincinnati's campus this evening at 6 pm. Some of the QCBL crew will be out in full force so come say hi, have a few brews and bust balls with some good people.
Original Post from a couple weeks ago: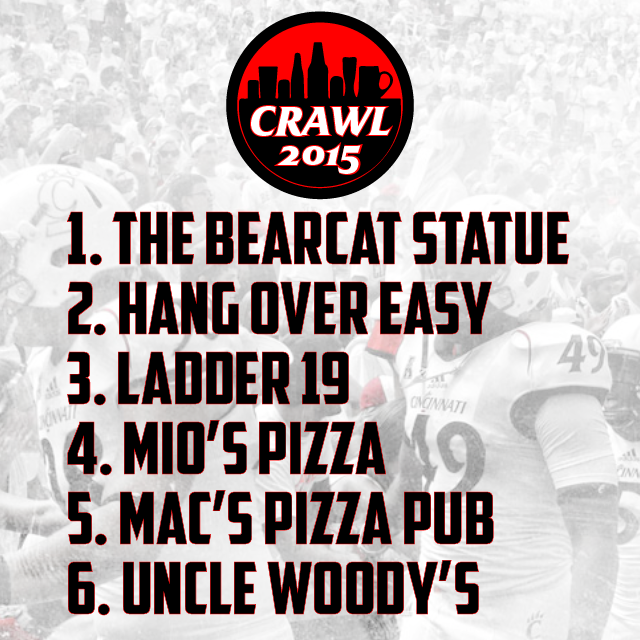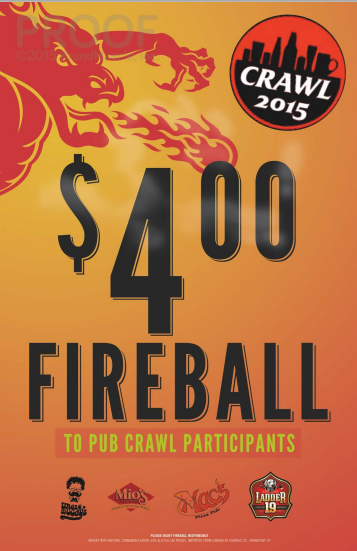 Work week already got you down in the dumps? Already thinking about how you're going to be spending the last few weekends of the summer? Well, the dog days aren't going to get any easier, so if you're looking to cap your summer off with a bang, head on down to campus on August 29th for the annual Bearcat Crawl. The Crawl kicks off at 6pm at the Bearcat statue on campus with stops all over the latest and greatest bars the greater Clifton area has to offer.
Do you like drink specials? Trick question. Everyone likes drink specials and you're in luck because The Bearcat Crawl features $4 Fireball shots at Woody's, Mio's, Mac's, and Ladder 19 as well as dollar PBR's and $8 Bear Bongs at the Mio's stop. As if that isn't convincing enough, the fine folks at The Crawl will be giving away prizes for those who sign up, so at this point I don't even really know what we're talking about anymore. Just go ahead and register already . Don't even think about it just do it. The QCBL Crew will be down there in full force so don't regret missing out on good food, good drinks, good times, and good people. The best part is The Bearcat Crawl is open to all UC fans, young and old. So whether you're a single college kid looking to let it rip, a working stiff like me trying to relive the glory days, or you just want to bring the family down and talk shop with fellow Bearcat fans there will most assuredly be something for everyone in attendance.
What are you waiting for? Gather up your best Bearcat gear and sign up using the link here and make sure to join the group on Facebook and follow the fine folks at @BearcatCrawl on Twitter as well. See you all on August, 29.