It's funny cause I was just sitting here getting ready to write a piece about how I'm confident AJ McCarron will be just fine in his first start today then I was scrolling through Twitter and all of a sudden I saw this…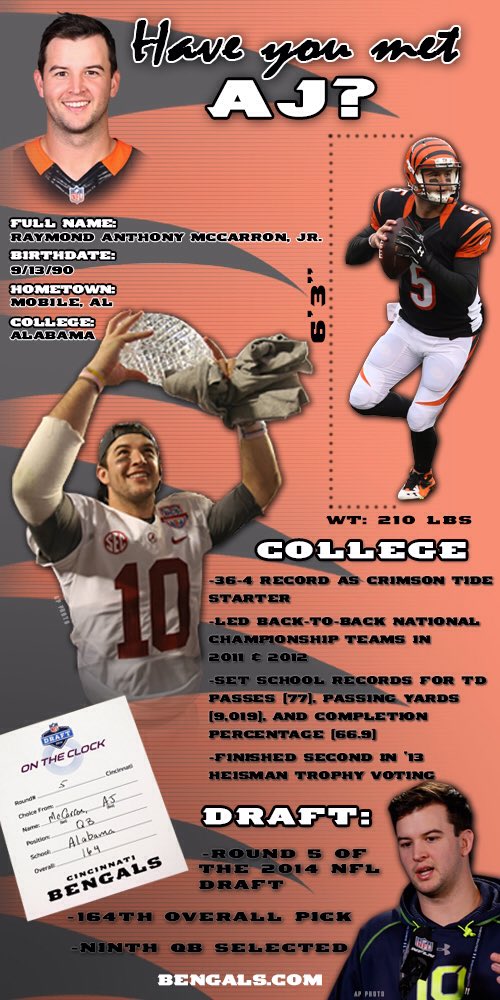 That's all you need to know right there. Forget the championships or our supermodel baby mama or the fact that he's taking the reigns of one of the better offenses in the league. The fact that AJ's real name is Raymond ensures a win in San Fran today and I've never been more sure of anything in my entire life. Ray Ray McCarron puts up NUMBERS. Ray Ray McCarron wins games. Ray Ray McCarron wins championships. Write it down, book your tickets to Santa Clara. It's the Ray Ray McCarron show now.
PS- Ray Ray McCarron sounds like an SEC superstar name if I've ever heard one. Raymond McCarron sounds like a guy who wears beaters and lives in a trailer just outside Gulf Shores and abuses his family. Kinda worried about the safety of my new son now tbqh.
Big ups to @zimbus28 for the find.