Last week I gave my quick two cents on the Pro Bowl and how the NFL's All Star game doesn't suck as bad as you think. In fact, the only reason you think the Pro Bowl sucks is probably because that's just what you've been conditioned to believe over the years. The Earth is round, jet fuel can't melt steel beams, the Pro Bowl stinks. Fortunately for you, your boy has opened his eyes and seen the light. Now I'm going to give you a few reasons why the Pro Bowl doesn't suck that way all you sheep that are incapable of forming your own opinion can change your mind sometime before 7 pm Eastern Standard Time this evening.
Let's start with the basics, there are 7 Bengals playing in this game. Should have been 8 sans Reggie Nelson opting not to play with the injury he suffered in the playoff game (probably a good thing). 6 on team Irvin, Cedric Peerman on team Rice. That means there will more than likely be someone from the home team in action at all times. I guess Jerry Rice has something against the Bengals? Didn't think the Pro Bowl would end up being a revenge game, but I guess it's time we get a little payback for those Super Bowl performances back in the day.
Hey Jerry,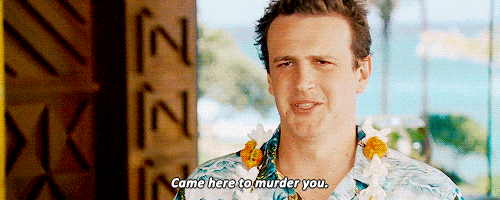 Plenty of sick kicks for the ladies:
Now this might come as a shock to some of you, but would you believe me if told you that Nike uses the Pro Bowl to showcase some of their hot new gear they plan on bringing off little kids in sweatshops the shelf for next season? Great news if you're a gear geek like me and love seeing that type of shit.
Speaking of sick kicks, those all gold daddy's are to commemorate Charles Woodson's last professional football game ever. Sad news for old heads like me. Not just because Woodson is legitimately one of the best all around football players I've ever seen and a shoe in at Canton here in about five years, but also because I remember seeing Woodson play in college, which means I too am old as FUCK.
You'll probably get to see the always passionate (and maybe coked out) Michael Irvin do things like this…
and this
which may or may not be worth tuning in altogether.
There is football on TV tonight. I know the rules are wacky and the players won't hit hard or even really try at all, but we've all been in hardcore football watching mode for the last six months now. Please don't sit here and lie to yourself and my face by pretending you aren't going to watch the ONLY FOOTBALL GAME ON TELEVISION THIS WEEKEND.
My face when someone tells me they won't be watching the Pro Bowl this evening