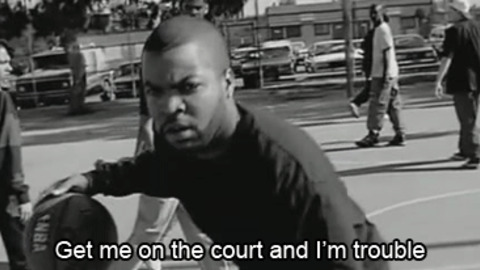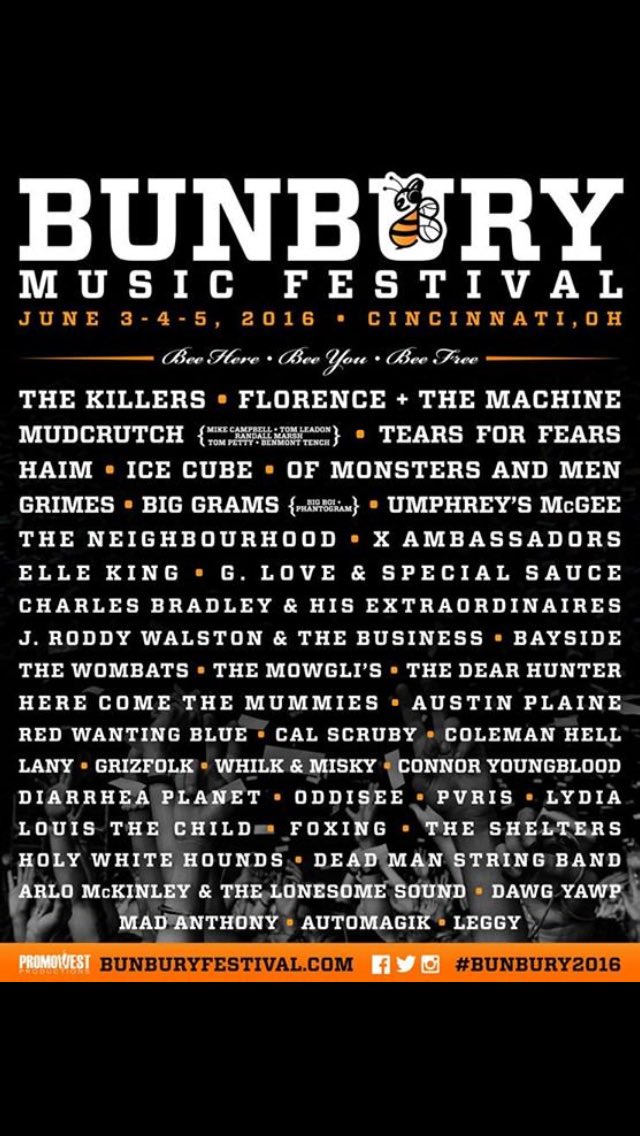 Here's the deal. Cube is going to be in Cincinnati the weekend of June 3-5 to perform at the annual Bunbury Music Festival. Probably gonna kick it with some local celebs and enjoy a nice steak or two from my good Twitter friend Mr. Ruby's place before heading downtown and performing a killer set on the main stage. So here's what I propose: I'll call up my homies and ask which park are we playing basketball (probably Oakley Playground). My five vs. His five. No pro's (former or current), just my squad vs. his squad. I want to see if Mr. Triple Double and his crew are really as much trouble on the court as he says he is. Who exactly are we dealing with here? Let's take a look at the resumes:
The Matchup:
Q-Ball
Height – 6'2″
Weight – 190 lbs.
Hand – L
Accolades – 9 year CYO veteran, 3-time CYO league champion, 2-time self proclaimed collegiate recreational league All American, drained a floater over former Xavier player Brandon McIntosh one time.
O'Shea 'Ice Cube' Jackson
Height – 5'8″
Weight – 194 lbs.
Hand – R
Accolades – 2-time NBA Celebrity All-Star, fucked around and recorded a triple-double (actual statistics unknown), Associates with numerous current and former NBA players, had the booze and chronic when the Lakers beat the Supersonics.
Now here's where I need your help, Mr. Jackson. By reading and signing this totally fraudulent and not legally binding document, you're agreeing to a 5 on 5, winner take all playground matchup. Normal street rules. first to 21 by 1's and 2"s, alternating possession, call your own fouls. If you want to have an agent or two look over this contract before giving an answer I completely understand, that's why I'm giving you until June 1 to sign this document and assemble your team otherwise I'm still the king of the blacktop around these parts.
Let's make this happen, readers. Spread the word, share, RT, do whatever it takes to get us all on the pavement come June 3 so we can play a little winner take all roundball. Could be epic.