Via- 700 WLW
Many thought Xavier would be preparing for the Final Four this week but instead one of the Musketeers star players is appearing in a different court. Jonathan (JP) Macura arrested for disorderly conduct and obstructing official business.
The police report on Macura's arrest says that he pulled his pants down inside RP McMurphys and used offensively coarse language. The 20 year old is also accused of using a fake ID to get into the Oakley bar. He spent the night in jail and faces arraignment in Hamilton County Court today.
There has been no comment yet from Xavier University.
Here's your obligatory every six months or so Xavier post. Not because I feel some sort of journalistic integrity to include Xavier along with the rest of my Cincinnati sports blogs, no, I just think this story is hilarious. Doesn't matter if you're a no name ditch digger in Louisiana or a ultra-famous gold digger in LA, anyone who gets arrested for dropping trou in the middle of the bar is hot off the press blogworthy material. In fairness, last time I was in RP McMurphy's a friend of mine threw up all over the wall and I hijacked a kids Uber, made him take me home, and tried to fight him when he protested, so I don't exactly think I'm in a position to bash JP here. You know, the whole stones in the glass house thing. Not trying to come across as cool tough guy or anything. I'm not proud of that, I'm just saying that's the way it goes sometimes in that particular bar in that particular part of town- Even if you're reigning Big East sixth man of the year.
Mugshot Rating: Not a flattering picture by any means, but nothing you'll look back on in 5 years and laugh at. C-
PS- JP Macura is a damn fool if he doesn't claim the only reason he had his pants off in the club was to try and maintain the perfect crease in his pants just like Kramer and Costanza shooting pool in that episode of Seinfeld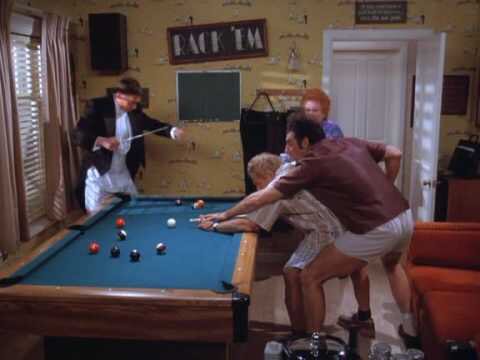 Case closed.