Last week, the Reds announced a slew of new additions to Great American Ballpark for the 2016 season. Probably necessary, seeing as it may only take a couple months for fans to lose interest in the product on the field and turn to the many entertaining features GABP has to offer for a night out at the park. I'm just glad the Reds front office recognizes these next few years might turn out to be excruciatingly difficult from a baseball perspective, so focusing on the entertainment side of things is welcomed with open arms from us, the fans. Honesty is always the best policy in any sort of relationship.
Anyway, Opening Day is finally here and since some of you will be lucky enough to be in attendance for today's titanic struggle against the fightin' Phils, I figured I go ahead and run down all the new amenities and menu items GABP has to offer this summer.
Fioptics District Rooftop Bar
I believe this was one of the last things I blogged about before my little hiatus. Ideally the Cincinnati Bell Fioptics Rooftop Patio is where I will be taking in the majority of my games this summer. This thing looks PIMP. Between the cornhole boards, ping pong table, and full service bars, I honestly wish thing were open all summer, not just on game days. The terrace seating is a nice touch too. When the renditions for The District first dropped, I thought the rooftop bar was strictly for standing drinks only. It's nice to know there's a spot to sit and actually watch the games live after you and your date awkwardly run out of things to talk about.
All You Can Eat Concession Stand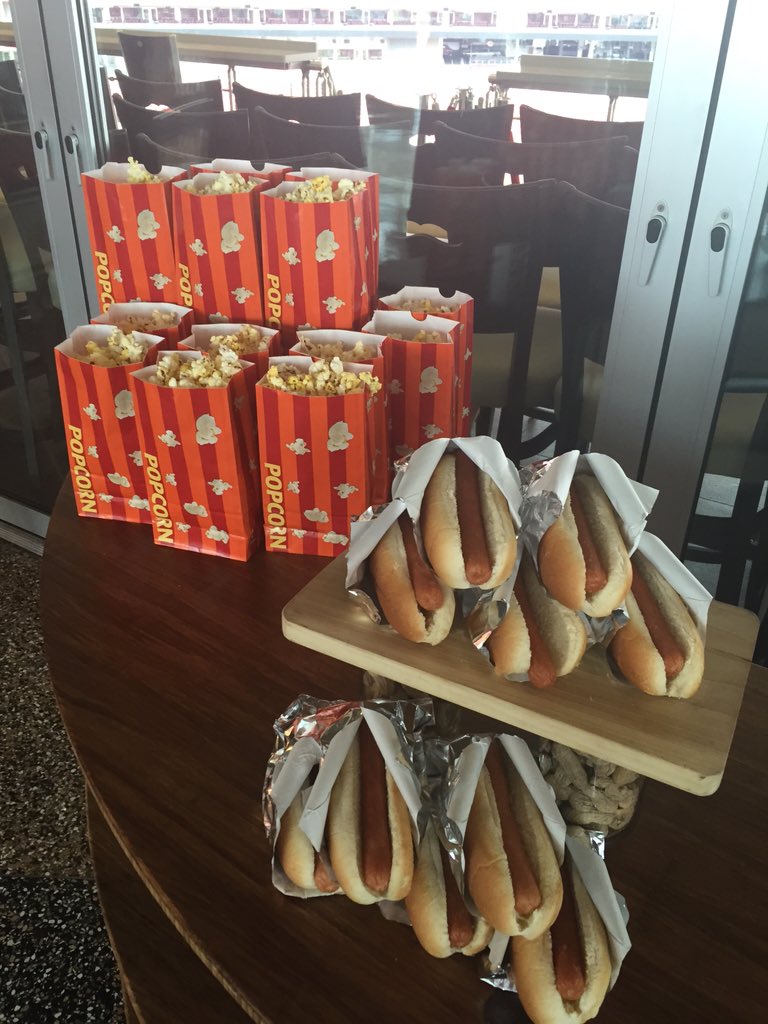 Pretty straightforward concept. For $20 bucks, you can score a pass that allows you to enjoy all the hot dogs, sodas, peanuts, and popcorn your digestive system can handle. The all you can eat stand will surely be a hit with all those ballpark purists out there who think they're too cool to enjoy some of the more gourmet options GABP has to offer.
The Machine Room Arcade 
Looks like someone in the Reds front office has their ear to the streets and is privy to all the success that the fine folks down at 16 Bit in OTR are having in the arcade bar scene. Personally you won't be seeing much of me on the sticks because I actually played baseball and fucked chicks (tried, mostly failed) instead of gluing myself to the Asteroids machine when I was growing up, but I can certainly see the appeal. I'm sure there are a ton of parents out there that will enjoy the 20 minutes of peace they'll get while the kids are busy trying to set the new high score on the Pacman machine.
Expanded Reds Fan Zone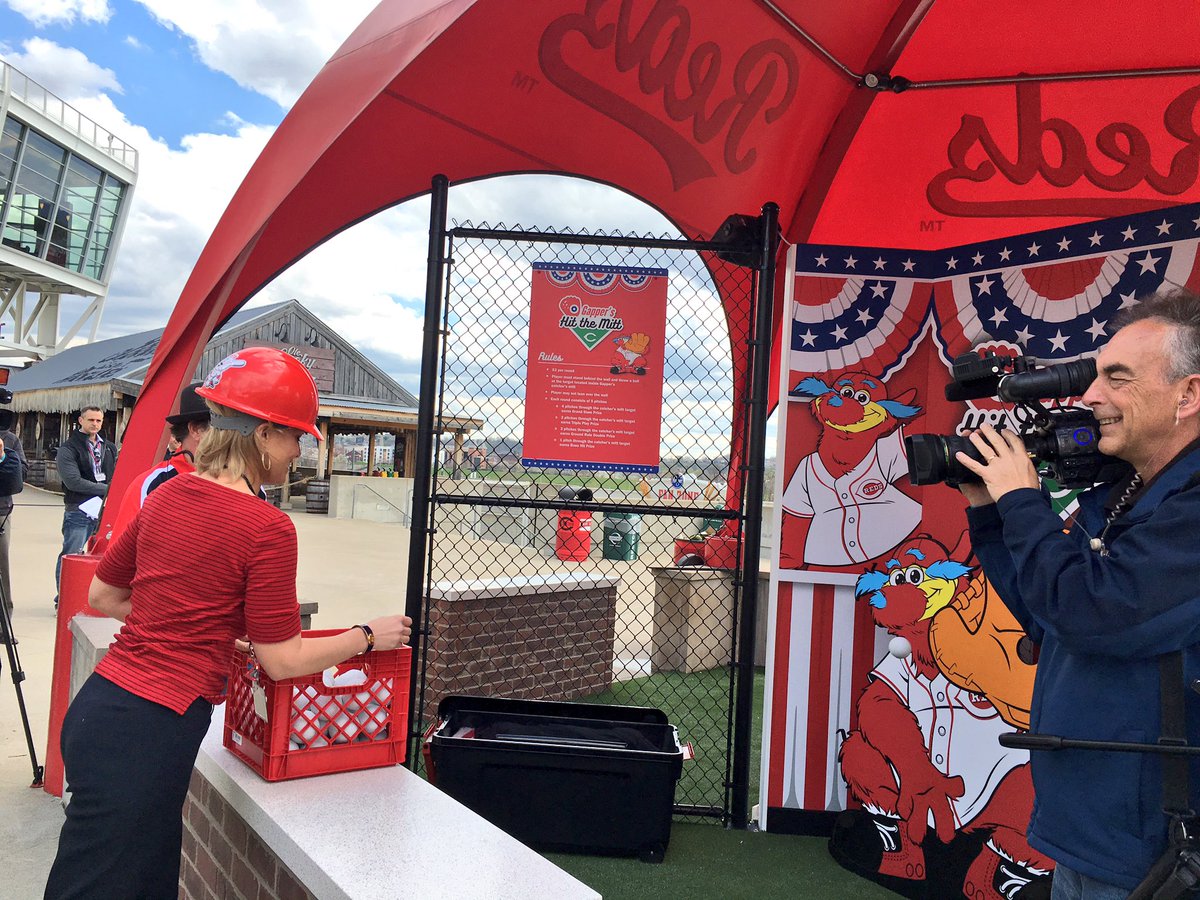 Speaking of kids, the new additions to the Reds fan zone should be a big hit amongst the snot nosed generation. I don't have anything against that whatsoever. Baseball is a family friendly sport and the Reds do a great job of catering towards that, I just don't think that stadium personnel will look favorably upon a grown ass man throwing low 70's at Gapper's mitt and pulling up from 35 feet at the new free throw shooting area.
New Eats 
Mixed Fry, Machine Room
As I said earlier, I'm not a big Machine Room guy. I'm more of a grab and go, not sit and eat guy when I'm at the yard, but these things look FLAME. Chili, queso, and banana peppers on top of fresh cut fries is my type of joint. Throw in a side of Tums for the inevitable heartburn and that might just be enough to get me up to the Machine Room for a bite or two.
The Flying Pig
A bacon wrapped met with hot peppers and spicy mustard. Let's just hope this thing tastes as good coming up as it does going down.
The Pike Place SLT
Smoked salmon, candied bacon, cabbage, tomato, garlic aioli on toasted brioche. This is exactly the type of grub that will have ballpark tough guys squirming in their seats. Persoanlly, I'm not above eating a top notch gourmet sandwich at the yard and personally I'll think less of you if you look at me cross eyed when I down one of these things in your face. The Pike Place SLT is an early favorite for best new dish this year.
Montgomery Inn Chopped Brisket Sandwich
Call me crazy, but I think I've had this before? I mean, I know this is supposed to be new and I'll take the Reds at their word, but I'm 1000% sure I've eaten like three or four of these up in the Champions Club at various points in my life.
Crab Box, Fry Box
Another early favorite for best new ballpark item. It's no secret that Fry Box is my favorite grub GABP has to offer, specifically the buffalo chicken Fry Box, but I love crab and I love where the Reds are headed with this one. Mark my words this is gonna be the first of many GABP food reviews to come in 2016.
Kobe Beef Kobe Beef Banh Mi Sandwich
Fresh carrots, cilantro, daikon, pickled cucumber and shredded cabbage. Ooohh, look at the Redlegs, those highfalutin motherfuckers. Daikon? To be honest with you I'm not even totally sure what that is. I don't know when I'll ever feel the need to eat a kobe beef sandwich at the ballpark, but keep throwing this thing in my face and I just might cave in sooner rather than later.
New Craft Beers
Why not? Cincinnati has a rich tradition in the art of brewing beer and I can't think of a better way to make fun of other people than mocking them for still drinking a poor man's ale. Are those Budweiser tall boys still $10? Great, I'll take two.
And that's all she wrote. Baseball is finally back, ladies and gentleman. It's gonna be a long season. Probably a fun one, but a long one. Keep an eye out for more Great American Grub Death Matches. I will probably attend quite a few games as the losses mount and tickets become readily available because I love baseball and I love the Reds. Even if sometimes they don't love me back.