Good news bad news, fellow fantasy nerds: The good news is, due to a rash of injuries in the ranks of professional football, anyone with a dream and a shred of athletic ability may actually get the call to suit up on Sunday (seriously, the Patriots have zero active quarterbacks. Tebow Time?). The bad news, said injuries have added even more uncertainty to a young season that has already proven to be wildly unpredictable. On that note, let's take a quick look at the impairments that will be affecting the outcome of this week's fantasy landscape:
Adrian Peterson – Out. Opted to have surgery on a torn meniscus and may miss the rest of the year. Jerick McKinnon and Matt Asiata assume RB duties.
Ameer Abdullah – Out with a busted wheel. Theo Riddick and Dwayne Washington are next in line.
Danny Woodhead – Torn ACL. Melvin Gordon now gets the chance to prove why the Chargers drafted him. #Saveaspotfordanny
Doug Martin – Out, hamstring. Charles Sims will carry the pill for the Bucs.
Jonathan Stewart – Tweaked a hammy and won't play on Sunday. Cameron Artis-Payne and Fozzy Whittaker will split carries.
Thomas Rawls – Doubtful with a leg contusion. Christine Michael would take his place.
Arian Foster – Is he never not hurt? Jay Ajayi and Kenyan Drake will split the workload.
Corey Coleman – Out, broken hand. LOL Browns.
Donte Moncrief – Out, shoulder. T.Y. Hilton and Phillip Dorsett should see an increase in targets.
Antonio Gates – Doubtful, hamstring. Looks like Antonio's HGH plug came up short and Philip Rivers is down yet another offensive weapon.
Delanie Walker – Questionable with a hamstring injury and hasn't shown any signs of improvement. May miss a favorable matchup against what could wind up being a historically bad Raiders defense.
Wow, I'm winded.
Even with what seems like half the league out or questionable, Week 3 still offers some pretty enticing matchups.
Let's get right to it:
Quarterback 
Matt Ryan, $7.4K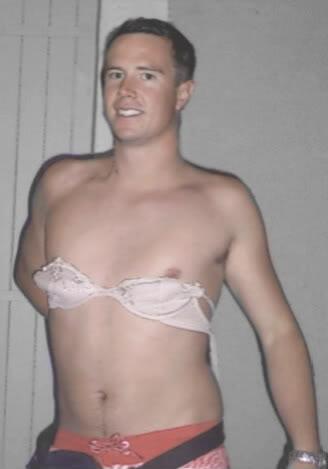 Just a few months ago, most Atlanta fans were ready to feed Ryan to Michael Vick's dogs. That attitude may have changed though, as Matt Ryan appears to be having a nice little career resurgance checking in as the league's top rated passer and highest scoring fantasy QB. Ryan faces a New Orleans defense that was torched by both Derek Carr and Eli Manning and boasts career averages of 301 yards and a 96.1 rating against a traditionally suspect Saints D. At $7,400, Ryan is this week's fifth most expensive QB, but given the extremely favorable matchup, Matty Ice's services should be on par with the pay.
Carson Palmer $7.2K
Speaking of career resurgences, Carson Palmer is pretty much the poster boy for finding new life after taking his licks in Cincinnati and Oakland for more than a decade. At $7,200, Palmer probably won't be this week's high scorer, but given the fact that his offense faces the Bills, Carson is more or less a shoe in for 20+ points which makes him a great play in 50/50 or head to head games where generating a solid score is all you need.
Marcus Mariota $5.8K
Remember when I said that the Raiders defense was historically bad? Well I wasn't really kidding. Two games is just a small sample size, but as of right now, the Raiders are giving up a cool 523 total yards a game, which bodes well for the multi-talented Flyin' Hawaiian. At only $5,900, Mariota is far and away this week's best value play.
Other Value Plays: 
Philip Rivers – $6,700, faces a bad Colts D possibly without Vontae Davis again.
Joe Flacco – $6,100 in a tilt against the Jags who have been extraordinarily underwhelming this year.
Andy Dalton – $5,700, although he faces the all world Denver defense on Sunday, Dalton has quietly averaged 366 yds/game and the Bengals don't run the ball at all.
Running Back
Melvin Gordon $5.8K
Gordon is unquestionably this week's must start RB play. With half the San Diego offense on the shelf, Gordon will get plenty of opportunities against the Colts dead last run defense. At only $5,800, Gordon's matchup and availability is almost too good to be true, so be mindful of the fact that he'll be owned by just about everyone in your GPP or money game.
Matt Forte $7K
Admittedly I wasn't real high on old man Forte with a new team this season, but Forte has succeeded in making me look like a buffoon as he's put up numbers while becoming an integral part of the Jets offense. Forte picked up right where he left off in Chicago, serving as a three down back who can do everything out of the backfield and against the Queefs 29th ranked run D, Forte should post another huge week.
Other Obvious Plays: 
David Johnson – $7,700. From here on out, anyone facing the Bills is probably a must start. They're that bad. RIP  Bills Mafia and the Ryan Brothers
C.J. Anderson – $7,300. C.J. has been as consistent as they come and my Bengals can't stop a nosebleed.
Value Plays: 
Isaiah Crowell – $4,700. The Browns are running out there with Cody Kessler at QB and no real offensive weapons. Crowell has been good so far and should see a huge workload Sunday against the Fins.
Kenyan Drake – $3,600. Apparently the Fins coaching staff doesn't really like Ajayi and if that's the case, Drake would be the beneficiary of all the carries against the Browns in a game they will likely win.
Wide Receiver
Julio Jones $9.5K
AB is widely considered the best receiver in the league and gets all the glitz and TV spots, but Julio Jones still reigns king in the fantasy world. Jones is the key to that Falcons offense and with both Mohammed Sanu and Jacob Tamme taking pressure off the big wideout, Julio will probably feast yet again facing a suspect Saints secondary. Pair Julio with Matty Ice and watch the money pile up.
Larry Fitzgerald $6.6K
I don't think I can stress this point enough: BILLS STINK! Sorry Bills Mafia, but your team just isn't that good. Both AJ Green and Big Dick Decker torched the Bills in consecutive weeks and both Green and Decker are big receivers with exceptional route running skills. Larry Fitz wrote the book on that and will likely add to his legacy with another big performance on Sunday.
Jarvis Landry: Landry was born to benefit from DraftKings PPR scoring system, as he's more or less money for about 7-9 catches per game. With the oft-injured Devante Parker questionable yet again, Landry will be the Dolphins top target and will likely eat against a bad Browns secondary. Let's dance.
Value Plays: 
Stefon Diggs – $5,100. The matchup against Carolina is a bit scary, but Diggs is transforming into a star right before our very eyes and should see a ton of targets in a game where the Vikes will be playing catch up.
Tajae Sharpe – $4,700. If Walker is unable to go, Sharpe will be atop the pecking order for the Titans against the Raiders.
Mike Wallace – $5,000. Wallace can still take the top off a defense and has been the beneficiary of Flacco's big (possibly elite?) arm.
Tyrell Williams – $4,300. The receiving corps is looking pretty thin in San Diego and if Vontae Davis plays and locks up Travis Benjamin, Williams could see a lot of balls coming from Phil's weird, awkward, throwing arm.
Contrarian Play:
A.J. Green – $8,100. It's tough to consider A.J. Green a 'sleeper' or under the radar play, but the words "A.J. Green, Bengals, and Denver" may scare off a lot of owners. However if you're the superstitious type that believes in good mojo or a goldfish making NFL picks, then consider this
A.J. just had his first son this week and as I mentioned earlier the Bengals don't run the ball, so while everyone else is staying away from the stripes, you could be looking at a potential T.Y. Hilton situation on Sunday with A.J. Green.
Tight Ends
Delanie Walker $5K
 His status will be of utmost importance come Sunday morning, as he'll be Mariota's top dog if he's able to play against the Raiders.
Jacob Tamme $3.2K
I don't know how he does it, but Tamme keeps catching balls in an offense that really overshadows him. At only $3,200, you could do a lot worse than Jacob Tamme at the TE spot.
Dennis Pitta $3.4K
 Pitta was one of Joe Flacco's favorite targets before suffering that wicked hip injury a couple years ago, but now that he's back on the field he's back to balling. Pitta and Flacco look like they've picked up right where they left off in an offense that doesn't feature a whole lot of other top targets.